Convention time! But wait, you don't have any cosplay ideas. Well have no fear! Your cosplay ideas are here! When it comes down to finding a cosplay for your favorite convention, it can be quite a task. From deciding what character to go as, how you're going acquire the cosplay, to many other factors. Luckily though, I can help with one aspect of the well known cosplay struggle. And that is cosplay ideas!
Top ten cosplay ideas for guys…
Ocassionally, cosplay ideas for guys can be rather challenging. But, not to worry here are ten ideas you can look into to solve your cosplay block woes.
10.
Midoriya Izuku (My Hero Academia)
With the popularity rising of this Shonen anime, and the lovableness of this character. Izuku is sure to be a fun cosplay to do.
9.
Jessie Mcree (Overwatch)
For those who love the video game Overwatch and love building armor, this will be the cosplay for them. Especially if your an EVA foam lover.
8.
Natsu Dragneel (Fairy Tail)
Always a crowd pleaser. And lets not forget, a genuine anime cult classic, you'll surely be "fired up" about cosplaying this character.
7.
Roy Mustang (Fullmetal Alchemist)
Another favorite among the otakus. The flame alchemist would be fun one to go as for your next convention.
6.
Taiga Kagami (Kuroko no Basuke)
A comfy sports cosplay is always a fun one to try out for a summer convention!
5.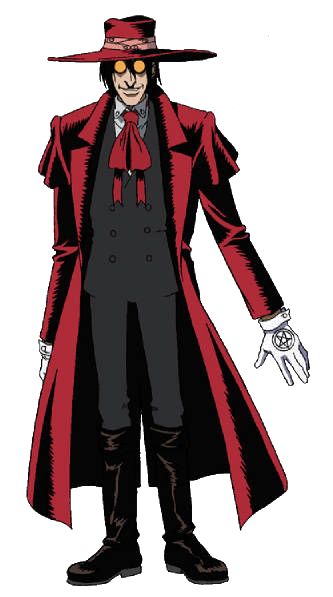 Alucard (Hellsing)
The classic vampire cosplay. Plus, who doesn't love a cosplay that you can put together in a snap?
4.
Keith (Voltron)
Another classic cosplay that's loved by many. And can be done with just a few simple things from a clothing store and/or your closet!
3.
Hikaru or Karou (Ouran High School Host Club)
An excuse to wear a cool school uniform like they have? Uh, yes please!
2.
Speed Racer (Speed Racer)
Gotta love a classic. And what better way to pay omage than to go as Speed Racer?
1.
Loki  (Marvel)
He's Loki. All you have to do is find someone to go as Thor and reenact "Get Help" and you'll surely get some laughs for that.
Cosplay ideas for Girls….
There are many good cosplay ideas for girls out there, but here are some that would be quite fun to try out for your next convention.
10.
Sally (Nightmare before Christmas)
If you are someone who likes getting artistic with your cosplays, then Sally will be the cosplay for you!
9.
Nana Shimura (My Hero Academia
Nana has just been recently talked about on the anime, and she is quickly becoming a favorite. So, give her a try before the cons become swarmed with them.
8.
Harley Quinn (DC Suicide Squad version)
"Why so serious?" DC's favorite lunatic clown girl. A quick and easy cosplay to do, and you're sure to have a lot of fun being her.
7.
Hatsune Miku (Vocaloid)
Hatusune Miku. If you love her music, and always wanted to try one of her many adorable outfits, then this is a cosplay for you!
6.
Lucy Heartafillia (Fairy Tail)
Lucy is such an underrated cosplay. People never seem to see her at conventions anymore. So, why not give this cosplay a try?
5.
Earth Chan
A popular internet meme. You certainly can't go wrong with the adorable Earth-Chan. Not to mention, this is one of the easiest closet cosplays to do!
4.
Lily (Pokemon)
A new face to grace the Pokemon series. Lily! Whether you're just starting out, or a cosplay pro, Lilly is sure to be a fun cosplay to do!
3.
Tracer (Overwatch)
Another beautiful excuse to break out the EVA foam. I mean, look at that armor! This speedy heroine is sure be a fun cosplay for any Overwatch fan.
2.
Belle (Beauty and the Beast)
A classic Disney princess. Show this book worm some love by building a Belle cosplay for your next convention.
1.
Blossom, Bubbles, or Buttercup (Powerpuff girls)
Cute. Powerful. Iconic. Need I say more?
All in all, at the end of it…
No matter whether you a guy or a girl, cosplay is for everyone. If you're a guy and want to do a Sally cosplay? Go for it! And kudos to you! If you're a girl and want to go as Keith from Voltron? Work that cosplay! It doesn't matter who you are, as long as you love cosplay, you'll be able to find a cosplay you want to do in no time!
Links
Here are some links for more cosplay ideas if these didn't tickle your fancies.
And a link for some amazing cosplay materials if you need it! https://www.cosplaycrafts.com/
https://awesomestuff365.com/cosplay-ideas-for-girls/